Looking back on 10 years of wildlife filmmaking in The Netherlands and a peek at the future
10 years ago De Nieuwe Wildernis launched a new genre of cinema here in The Netherlands — the wildlife theatrical film. For the first time the nature of The Netherlands was presented to a broad public on the silver screen. It was then and is now still a unique phenomena in the world. It spawned a host of productions exploring every aspect of the country's wildlife and its relationship to nature. 10 years on filmmakers Mark Verkerk and Ignas van Schaick look back on their journey, looking at how changes in camera techniques, story telling, audience expectations and a fast evolving media landscape have informed their approach in the production of a series of innovative and impactful new films. It is not enough to just make a good film, it needs to reach a wide audience.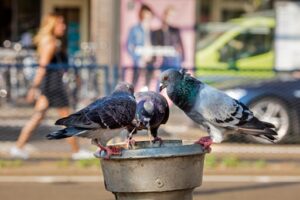 Mark Verkerk
Mark has forty years of experience in all aspects of film and television production, from camerawork, to editing and directing. But one thing has remained constant — a passion for documentary in all its forms. He was born in Nairobi, Kenya and studied at the London International Film School. In 1990 he joined EMS FILMS went on to write and direct a series of award-winning documentaries for international broadcasters (such as National Geographic, Discovery, ARTE and ZDF). The film Buddha's Lost Children (2006) was his first feature film, which was nominated as an entry for the Oscars. De Nieuwe Wildernis began a series of innovative wildlife theatrical productions, including Holland, Natuur in de Delta, De Wilde Stad and Onder het Maaiveld.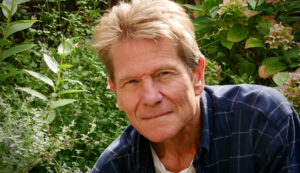 Ignas van Schaik
Ignas began his career as a publisher at State Publishing and has now been active in the media business for more than 25 years. He has extensive experience in developing cross-media concepts and e-commerce. In the Netherlands, he was responsible for the home-entertainment exploitation of brands such as BBC and Discovery Channel for many years and later as publisher at National Geographic and the science magazine Quest. With De Nieuwe Wildernis as his debut, Ignas has produced a number of successful films on nature in the Netherlands, including Holland, Natuur in de Delta, De Wilde Stad and Onder het Maaiveld.